The beauty of the opals, or it is the color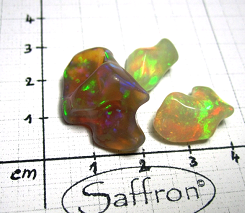 And there is another flint blog, this time I decided to devote it to opals, there are plenty of them and they are beautiful jewelry stones.
Technically and simply speaking, opal is a quartz with a water content. This makes it lighter, and sometimes very naughty. The water balls are just the color pigs in expensive opal. Therefore, expensive opals do not tolerate too dry environments, nor longer soaking because changing the water in the stone can cause various mischief.
We will start nice Czech-Slovak - fossilized (zopalized wood) from Slovakia - this opal
it has my primordial charm for me. It's a stone that fits perfectly into men's jewelry and "primitive or ethno style"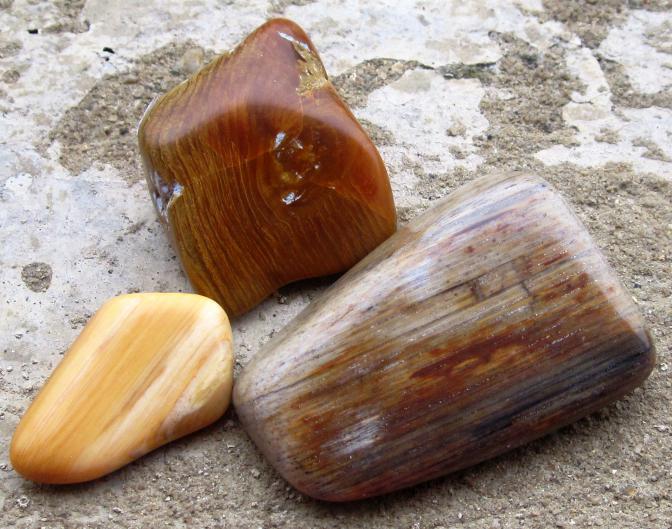 Similarly, another handsome Slovak looks, but this time it is no longer wood, but just a striped opal from Herlan, I also find more "female"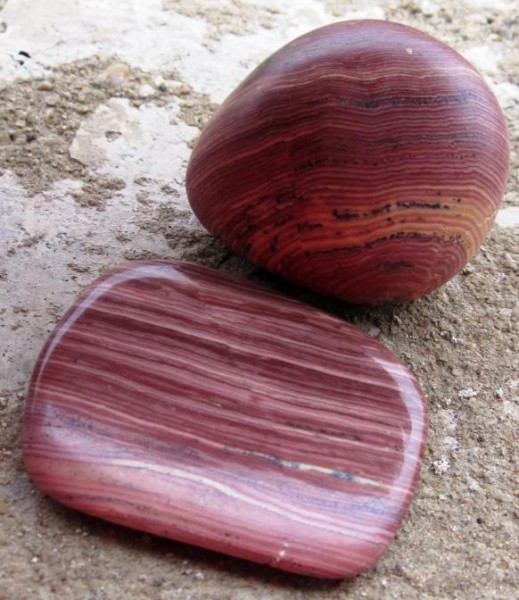 There was also the famous Dubnicky Opal in Slovakia, nowadays rather inaccessible. Before deposits were found in Australia and Africa, it was the world's only expensive opal site. Dubnicky opal was and is very good.
Even in the Czech Republic you can find nice pieces of opal. Specifically, dendritic opal (dendrites are twig-shaped formations), for example in Bohouškovice and Křemže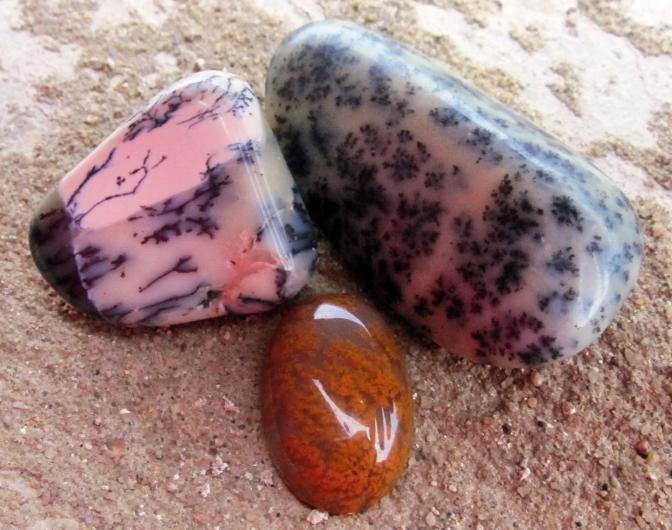 The Kosovo and Tanzanian pigs (also a chrysopal) are also very interesting, and not visible every year, opal. The Kosovo version is a powerful hdyrofan. It is beautifully "kryptonite" green in its raw state, but it becomes milky when in contact with water. (after drying, the turbidity remains and fortunately remains unchanged) After processing, it has a whitish, menthol color, varying in intensity. Unlike Tanzanian Chrysopal, which retains its emerald green translucent color and is one of the most beautiful opals ever.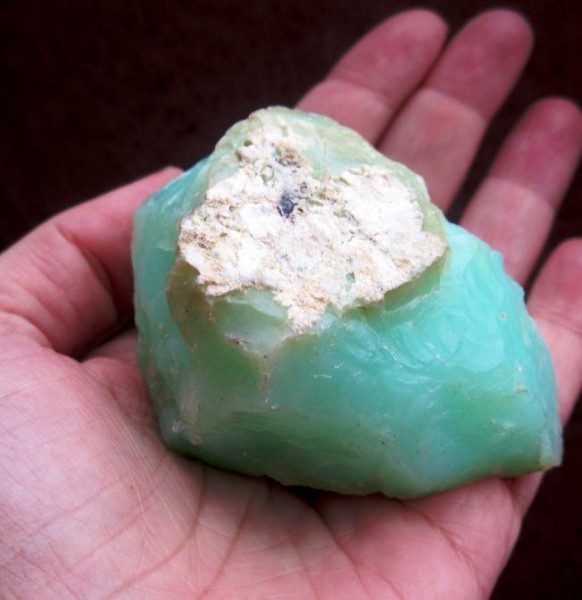 Left Tanzania, right "Kosovo"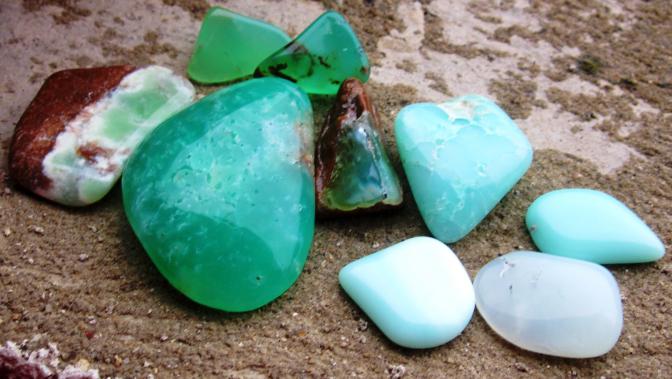 Relatively new on the market is this "Pistachio Opal" from Madagascar. It israw material little available and quite expensive, but maybe over time…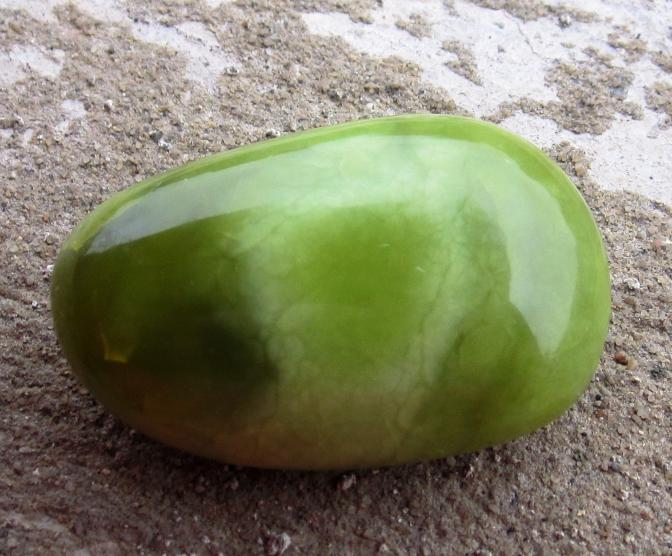 Also very beautiful are Andean opals from Peru, pink and rarer blue.
Pink opals have shades of whitish to deep pink (the richer the color, the rarer and usually more expensive).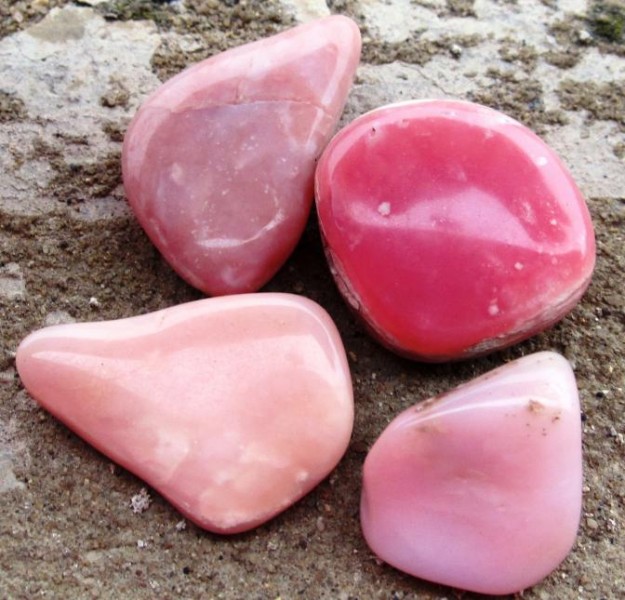 The same applies to the blue ones, only the price scissors are even more open, because the deep blue is really like saffron in the raw material, and half of them are also lightened when sanding. (then the stones do not change anymore) Their color is blue to blue-green, and they are "lightweight"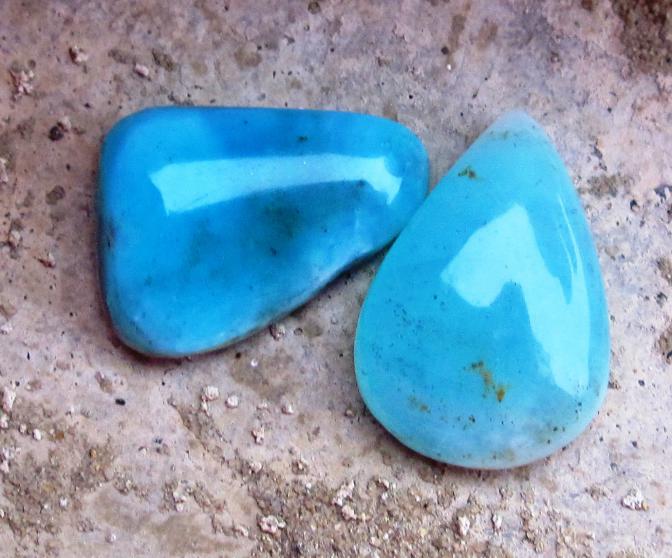 Another group is the expensive opals most commonly found in Australia and Africa.
An interesting type is the black opal from Honduras, where there are pieces of expensive opal in the black matrix. So the flint is glittering with fine glitters.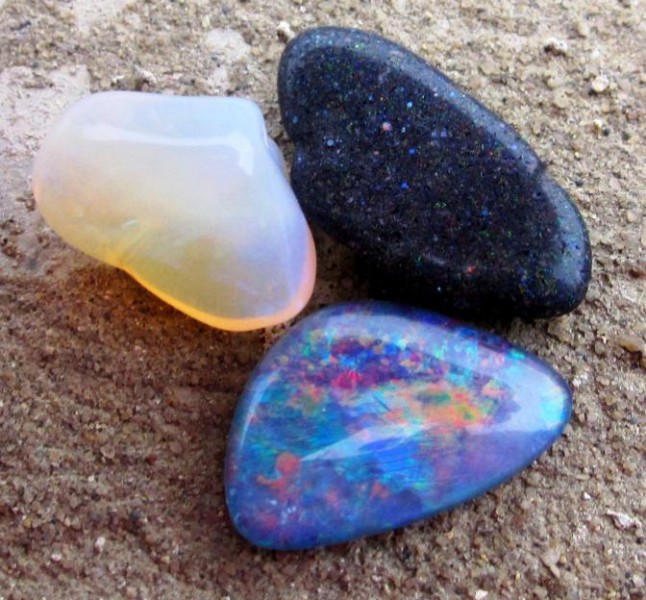 Detail of "Honduras" - what is most liking about it, its mining is a Fair Trade project.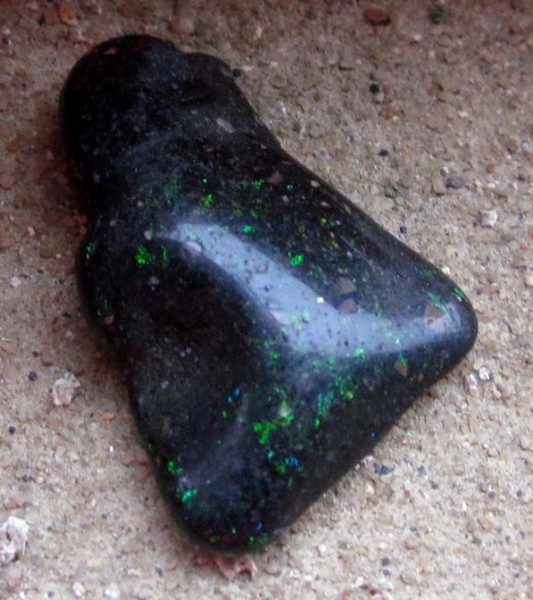 Another nice group are yellow opals, these are from Tanzania. They have dendrites in them, and rarely some cat eye effects. Yellow stones are quite a few, so this is one of the more affordable ones.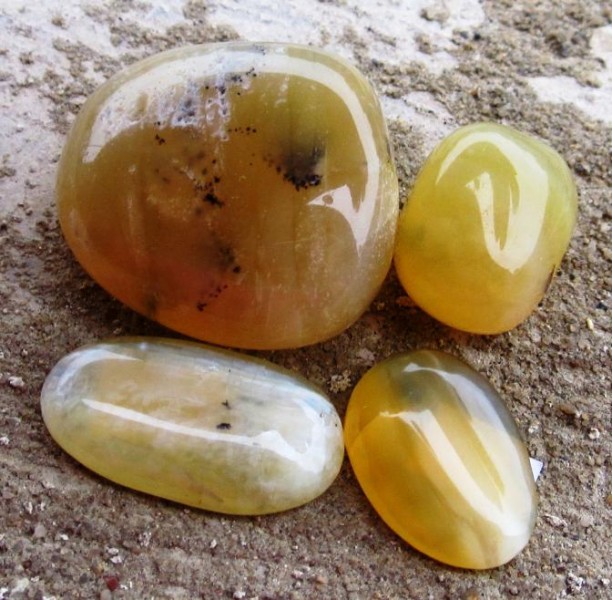 And finally, one can not ignore the group of classy fire opals that are popular from Mexico, as well as Tanzania.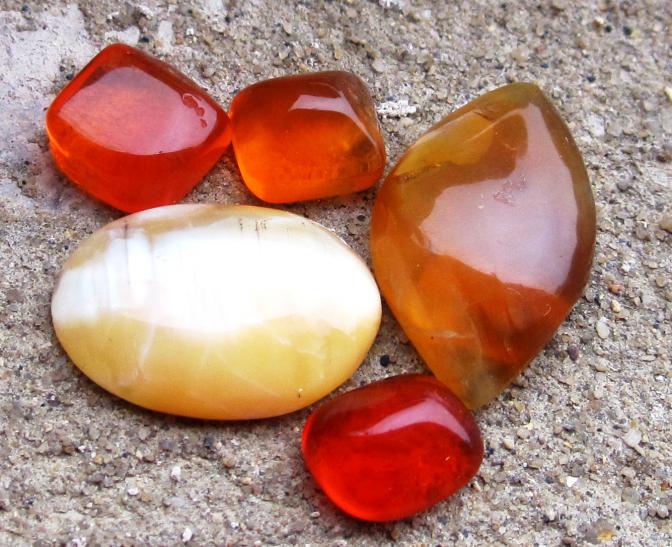 So I hope you have inspired yourself and create something beautiful from the opals we have on offer. The opals are working joyfully and almost alone.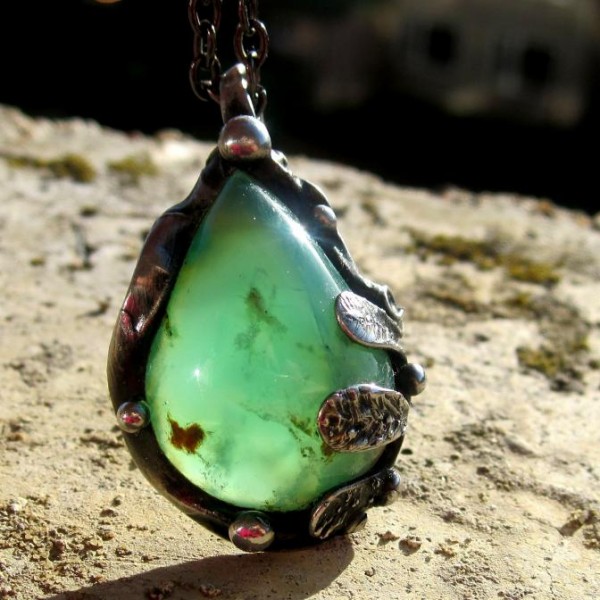 The current offer of opals from our e-shop is here.
Saffron December 2011