Vesuvian with grosular - news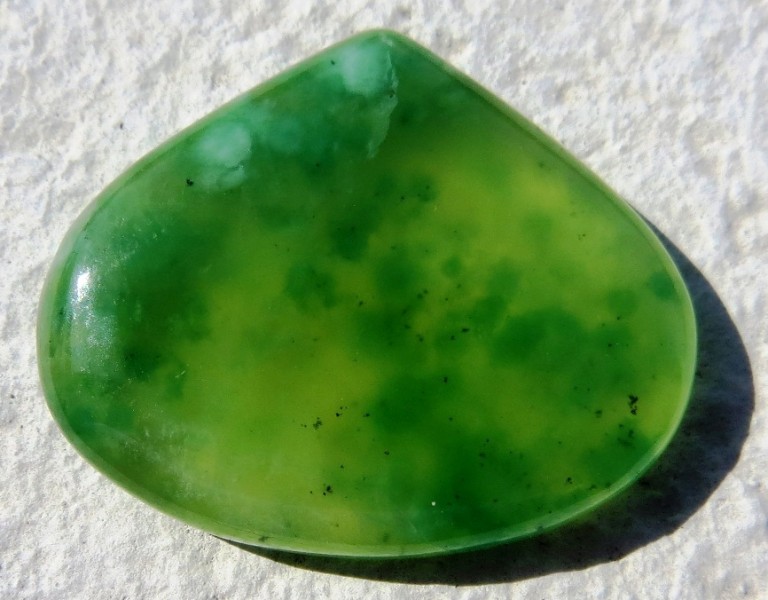 We would like to introduce to you a brand new, very exclusive stone, Vesuvian with the addition of grosula (green garnet). Also known in the world as this type of Vesuvian is the California jade, Californit, American jade, Vesuvianite jade, Pulga jade, Happy Camp jade, Cyprine and Egeran. Otherwise, the old name Idocras (Idokras) is still used for Vesuvian in the US, and the official name is Vesuvianite in the rest of the world (similar to ours).
Abroad, it is a highly valued gemstone, and because its quantity has been and still is limited, we are pleased to offer it to you in such quality.
The Vesuvian is a stone with a hardness of about 6.5, which makes it hard enough to be used in jewelery. It has a brilliant green color with emerald dots.
The stones we are currently sharpening come from a completely new discovery from Pakistan, and by their beauty they match the most expensive Californian and Sumatran.
Because it was quite unknown to us, we had it checked by X-ray diffraction and microsondes for reference, see references to protocols ( vesuvian microscope, vesuvian x-ray ). As a result, it was found that it was an extraordinarily pure vesuvian with a 10% grosular blend that made up the beautiful green dots.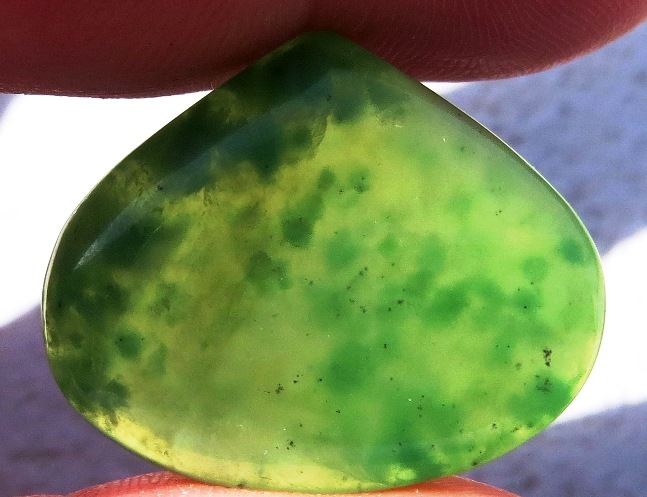 OursVesuvian offer
Currently we have in e-shop www.sperkove-kameny.cz menu next Vesuvian (click) , and in our second e-shop Fleri those Vesuvian (click).
Of course, the stones have many qualities:
peripheral vein where opaque green vesuvian with white flakes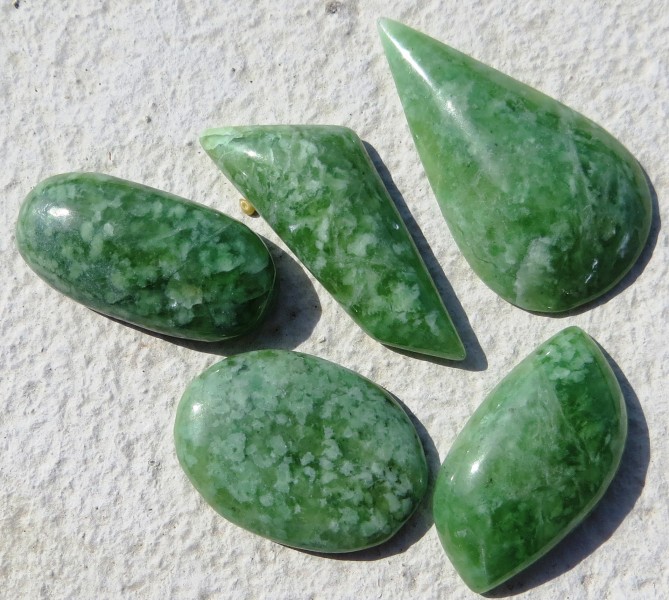 high-quality gemstone centered pieces with and without dots, extravagant color that?
and between them various transition stages that form attractive drawings.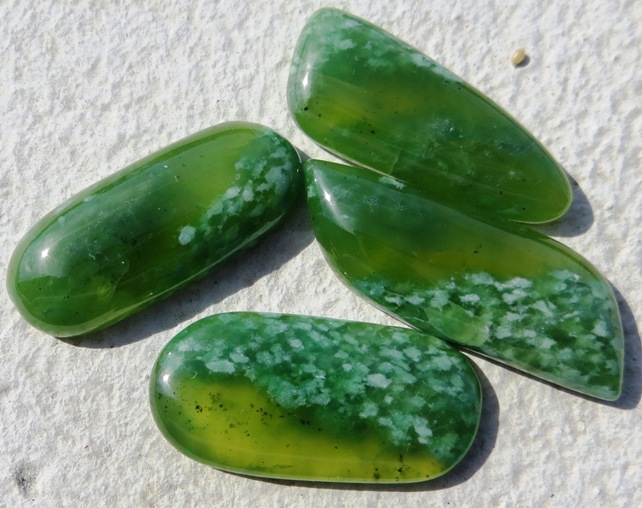 All types are beautiful and have their charm.
It is the ideal stone for lovers of green stones!