Vesuvianite with grossular (Idocras, California jade) - New!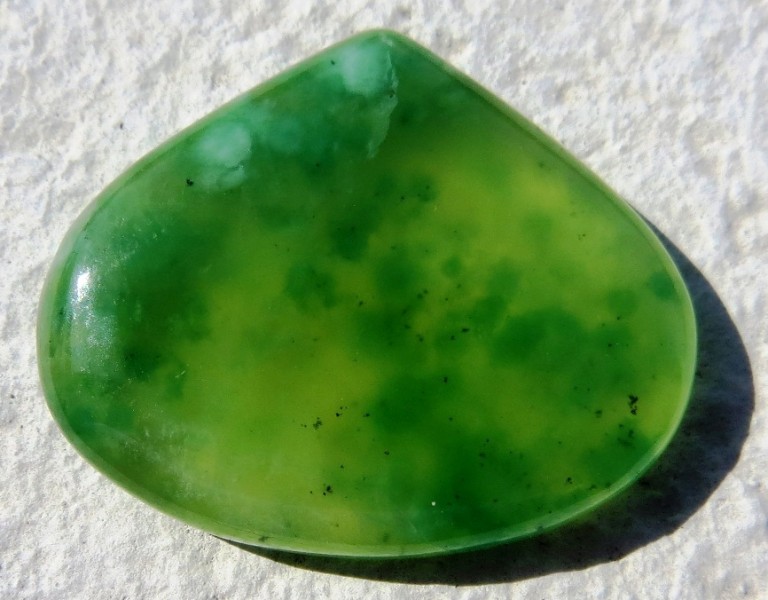 We would like to introduce you brand new, exclusive stone on the Czech market, vesuvianite with grossular (green garnet). You can find this kind of vesuvianite under the trade names abroad - California jade, California, American jade, Vesuvianit jade, Pulga jade, Happy jade, Cyprine and Egeran. Generally, in the US vesuvianite still goes under the old name idocrase (idokras), the official name in the rest of the world is vesuvianite (similarly to our country).
It is a higly valued stone and because its amount has been limited, we are happy to offer you this quality stones here too.
Vesuvianite has a hardness of approx. 6.5, which makes it hard and durable enough for jewelery making. It has a bright green color with emerald speckless, which makes it really striking.
The stones are currently coming from the brand new source in Pakistan and their beauty and quality can be compared to the most expensive California and Sumatra stones.
X-ray diffraction and microprobe, see the reports ( X-ray analysis vesuvianite ). The results state that it is exceptionally clean vesuvianite with 10% gross, which shows the beautiful green speckles.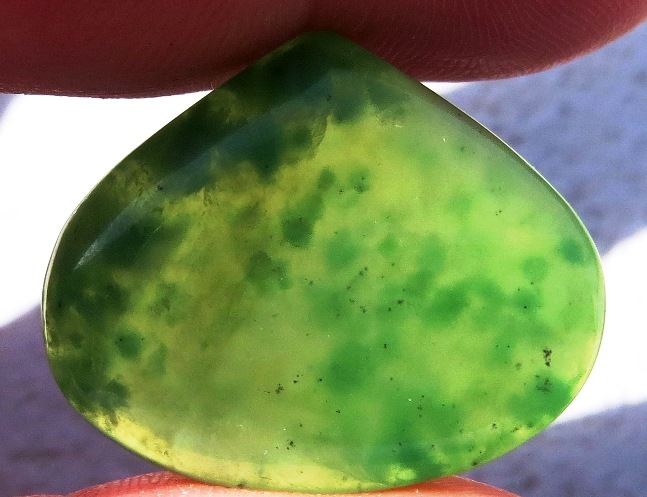 Our offer of vesuvianites
The following stones are currently available in our e-shop www.sperkove-kameny.cz and these can be obtained in our second e-shop on Fler.cz and these can be obtained in our third e-shop on Etsy - SaffronStones .
The stones are, of course, in many different qualities:
peripheral part of the mineral vein, where opaque green vesuvianite with white flakes can be found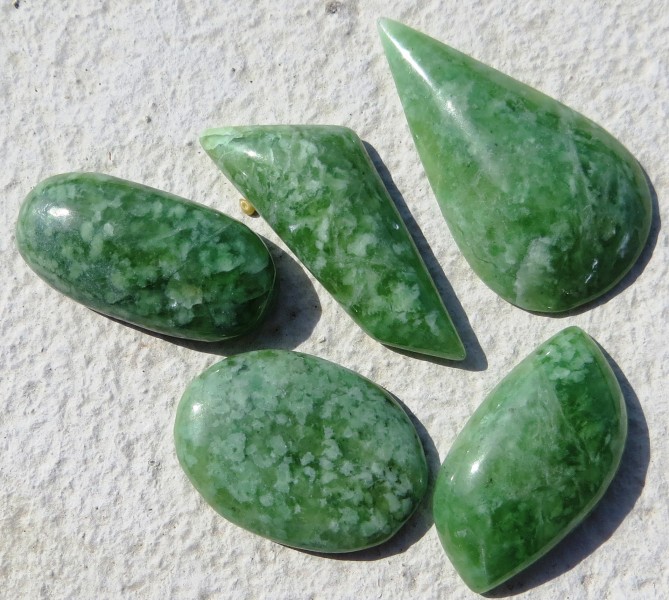 quality central pieces with or without them, extravagant color, isn't it?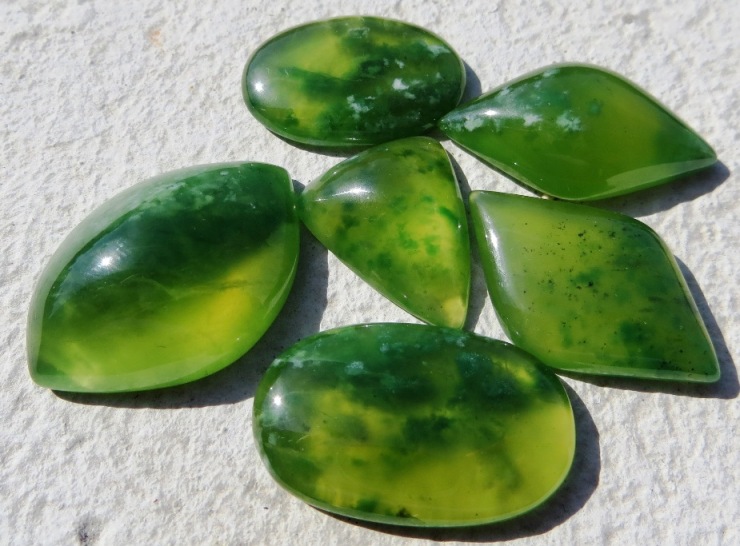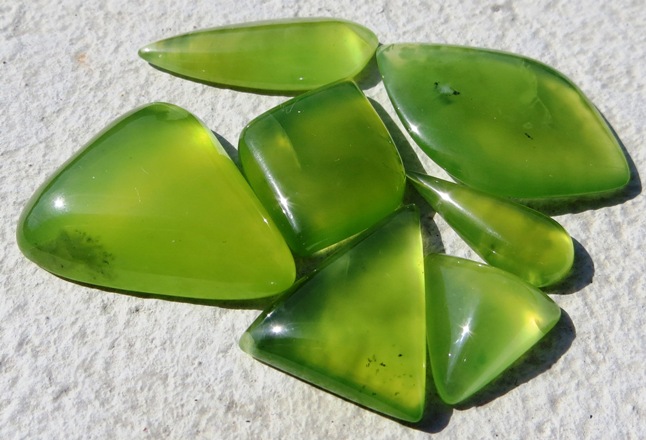 and various transitional stages, which create attractive patterns.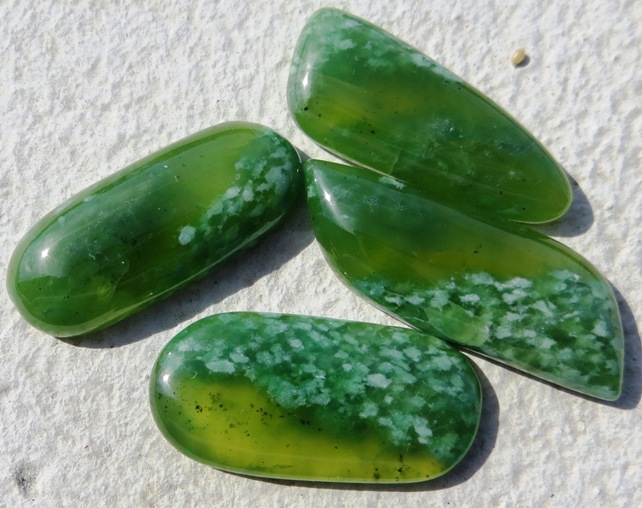 If you are interested in any vesuvianite, do not hesitate to contact use .