How the stones flutter with us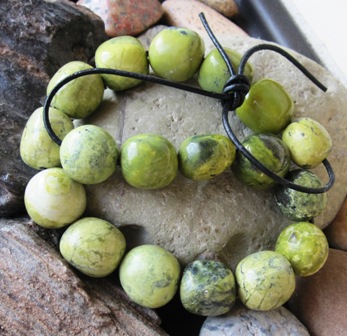 OR WHEN THE TECHNOLOGY COMES WITH MARNIVITY…
Because I am a woman extravagant, and I like everything special, original and different, and also because we have a new supercook… we have tried to make new "shish beads" that no one has.
First, I picked up the Peruvian serpentinity, the smallest and the hottest ones, who literally said about piercing and turning into irregular beads. The result is a string above. Of course to wear it would require somewhat trained neck muscles.
Next were the raw GRANATES, which are beautiful on their own and will look fabulous with anything silver. (And if no one wants them, they will definitely suit me!)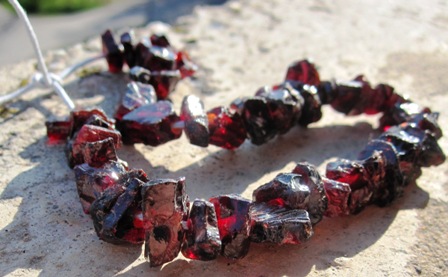 And here's their tumbled version… (they're a lot bigger than those from China, these grenades come from Tanzania)… and I see them in them….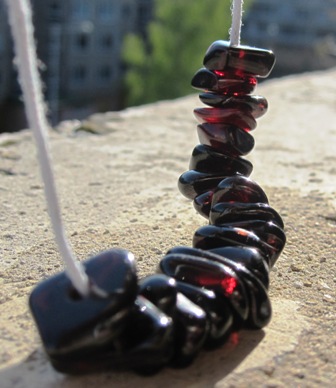 The next thing we tried to drill is the Himalayan fluorite… a shy attempt so far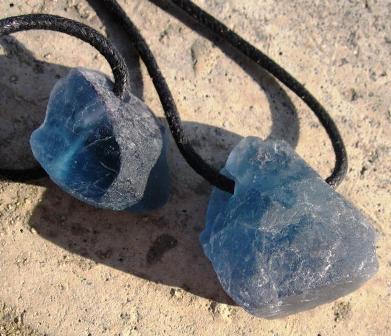 A little bit of luxury… kunznout on the line, actually looks even better…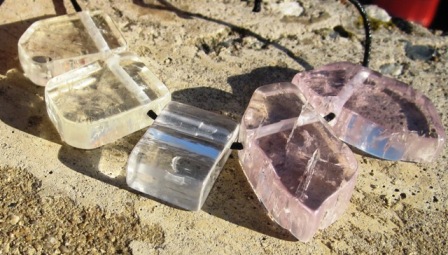 When you sacrifice a lot of drills and money for stones, you can make such a sapphire cord. Just drilled two drill bits.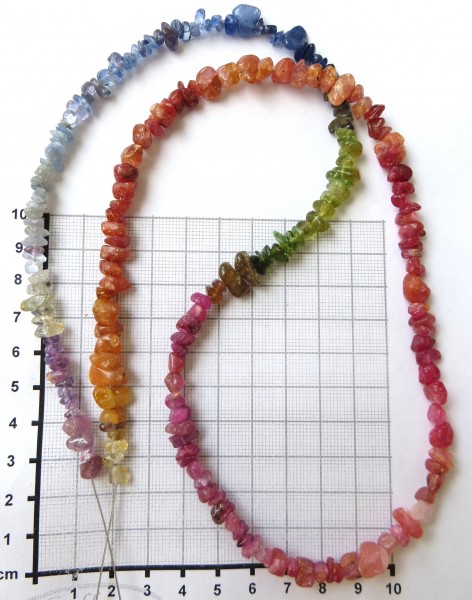 CONCLUSION OF TECHNICAL DETAILS
We drill with diamond drills, with water cooling inside the drill. We can drill diameters 0,7 - 0,8 - 1,0 - 1,2 - 1,5 - 2,0 - 2,5 - 3,0 - 3,5 - 4,0 - 5,0 - 5,3 mm.
The maximum hole length at 0.7 mm diameter is 14 mm, at 1.0 mm diameter is 22 mm, at 1.2 mm diameter is 24 mm, at 1.5 mm diameter is 27 mm, at 2.0 mm diameter is 34 mm, 50 mm in diameter at 2.5 mm, 40 mm in diameter at 40 mm, 54 mm in diameter at 54 mm, 54 mm at 54 mm in diameter and 44 mm at 5.0 mm in diameter . (There are also ultrasonic drills that we don't have to drill small diameters, and the holes are 8mm long, they can't make big long holes with them, for example to stretch your skin).
The price of 0.7 - 5.3 mm stone drilling is:
18 CZK for 1-20 pieces
15, - CZK for 21-40 pieces
12 CZK for 41-60 pieces
10, - CZK for pieces over 60
DRILLING… (Assist Controller with Pizhub on Image)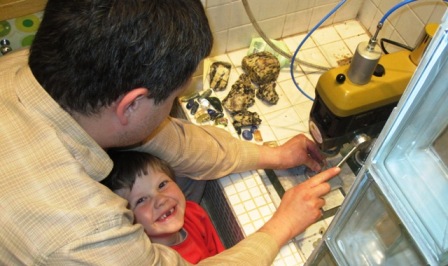 DETAIL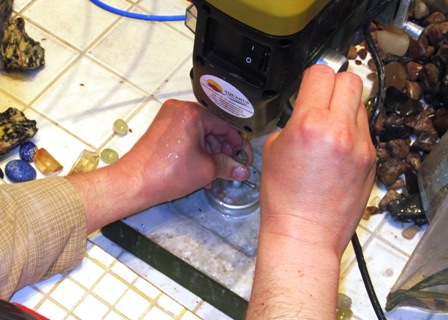 PREHNITOVÉ ŠIŠKORÁLKY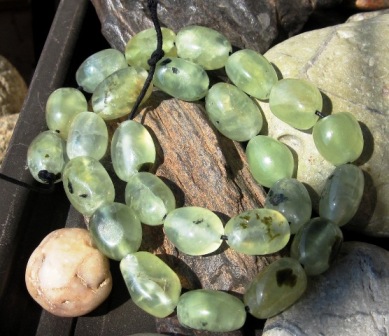 LARGE LONG… FURT MÁLO…
The new drill is fast and handy, so we'll do a lot of similar experiments. So far we have been experimentingthey only carried out during tumbling, and cutting, now we can drill these experimental creations like emmental.
That's good news for everyone who can't, like me, grab a piece of stone without a hole (or without glue) or even lazy to learn.